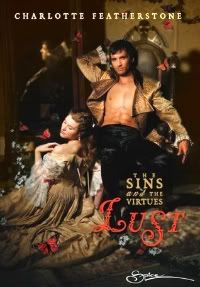 Lust
The Sins and the Virtues
Published February 1st 2011 by Spice
Of old, humans and Faeries have dwelt side by side in parallel realms. Only the canniest mortals recognize the alluring creatures that often walk—and lie—among them.
The righteous Fae of the Seelie Court cherish an ancient quarrel with their Dark counterparts: a curse born of anger and deceit. The Unseelie Court will perish unless one of its princes can win a woman's love—honestly, without coercion…and love her wholly in return.
To halt the slow demise of his people, Prince Thane—the embodiment of Lust—infiltrates the Georgian court to seduce his mortal inverse. Noblewoman Chastity Lennox is purity incarnate—a sensual prize well worth winning. But Thane's carnal quest proves more challenging than he ever dreamed.
No other has ever been able—or willing—to resist his erotic charms. Chastity's resolve is maddening…and intriguing. It makes him want her all the more. But how best to seduce one who truly seems above temptation? Discover her greatest weakness and become the intoxicating essence of her deepest, most forbidden desires….
Click
HERE
to read an excerpt
Click
HERE
to order from Amazon
Sinful
Published May 1st 2010 by Spice
In Victorian England vice of every kind can be purchased, and Matthew, the Earl of Wallingford, makes certain he avails himself of every possible pleasure. Bored and jaded, he is as well-known for his coldness as for his licentious affairs with beautiful women.
While these numerous dalliances fulfill Matthew's every physical need, they secretly leave him numb and emotionally void. Until one night when he finds himself beaten, eyes bandaged and in the care of a nurse with the voice of an angel - and a gentle touch that soothes the darkness in him and makes him yearn for more.
Yet Jane Rankin is a lowly nurse, considered shy and plain by most. There is no place for her amongst the lords and ladies of the aristocracy - despite Matthew's growing craving for the fire that burns behind her earnest facade. And then there is Matthew's secret. A secret so humiliating and scandalous is could destroy everyone he loves. A sin, he fears, not even the love of a good woman can take away.
Click
HERE
to read an excerpt
Click
HERE
to order from Amazon
Already read Sinful?? Sign up for my newsletter
HERE
to read the Epilogue!
Sinful is up for the Romantic Times Reviewer Choice Award, and also the Austrailian Readers Award for 2010!
It was also Sinful was a Top Pick in Romantic Times magazine.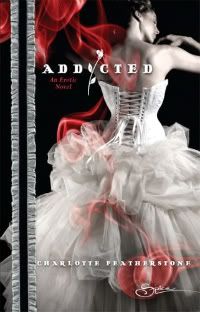 Addicted
Published February 1st 2009 by Spice
Friends since childhood, Anais Darnby and Lindsay Markham have long harbored a secret passion for one another. When they finally confess their love, their future together seems assured, sealed with their searing embrace.
But when a debauched Lindsay is seduced by a scheming socialite, a devastated Anais seeks refuge in another man's bed while Lindsay retreats to the exotic East. There, he is seduced again—this time by the alluring red smoke and sinister beauty of opium.
Back home, Lindsay's addiction is fed by the vogue for all things Oriental—especially its sensual pleasures—in fashionable London society. In his lucid moments, Lindsay still lusts after Anais, who can neither allow him near nor forget his smoldering touch. Tortured by two obsessions—opium and Anais—Lindsay must ultimately decide which is the one he truly cannot live without.
Click
HERE
to learn more
Click
HERE
to order from Amazon